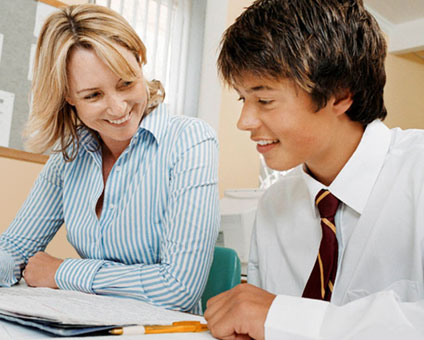 Phone: 310-720-0174; Email: Joey2276@aol.com
Why choose our network?


Reviews: Check out what people are saying on yelp: South Bay Tutors Yelp Reviews
Common Core expertise: We are proficient with the new material.
Rates: $40 to $60 per hour for in home lessons. Rates depend mainly on difficulty of material. Please email or call for an exact quote.
Knowledge of local teachers and textbooks. Each tutor operates mainly around Torrance, Rancho Palos Verdes, and Redondo Beach areas. We also go to most other South Bay cities.
No bulk of lessons required: Just pay as you go.


Welcome to South Bay Tutors. We are a network of elite tutors in Torrance, Redondo Beach, and most other South Bay cities. Our network also does in home tutoring for Palos Verdes and Manhattan Beach. We specialize lessons for all K-8th courses, as well as algebra, trigonometry, and calculus AP classes. We are great with special needs students, alternative learners, test anxiety, ACT, SAT, college application essays, and AP courses such as statistics, calculus, physics, and chemistry.

What makes our tutors exceptional is their personalities. All have lots of empathy and patience, and great explanation skills. Only those who continue to get great reviews from parents and students remain in the network.

*New* For statistics AP tutoring in the cities of Palos Verdes and Redondo Beach Joseph is now available.

To learn more about a specific tutor check out the links to the left for tutor profiles. These include info such as cities the tutor will travel to, courses tutored, and education.

My name is Joseph Tillotson. I began tutoring as a math faculty member at Marymount College in Palos Verdes. While there I learned a great deal about what it takes to be an effective educator. Many of my students had special needs and were quite far behind in their math studies. It was amazing to see their confidence grow once they had better explanations of the concepts they were studying. I observed the other tutors in the learning center and studied what made for an effective tutor. I formed this network shortly after starting there.

I make a point to find tutors who are patient, empathetic, and fun! A person who has these traits will often help by simply knowing when it is time to teach and when it is time to stand back and let the student figure things out. I've observed that a student must enjoy the presence of the tutor for real progress to be made.

For algebra tutoring in Torrance or Redondo Beach Carolyn is an excellent educator. She does all K-8th subjects and is great at English and math courses. Her persoality could be described as sweet and very patient. She lives in Lomita and will travel to most South Bay cities for tutoring lessons.

Alida is our Spanish tutor and language expert. She tutors AP Spanish in Torrance, Palos Verdes, and Redondo Beach. She also does Spanish AP exam prep, college applications, ESL tutoring, and English tutoring. With 2 decades of LAUSD Spanish teaching experience and a great deal of traveling under her belt she knows the Spanish language and culture better than just about anyone. For college applications it would be hard to find someone better. She is a gifted writer and editor. She knows what colleges are looking for with these essays and can help students to write a great one to send out.

We have another web site at PV Tutor with other tutors. Most tutors on this site are in the PV area but there is quite a bit of overlap.

Test Prep: SAT, ACT, TOEFL, SSAT, AP exam prep, Most SAT 2 subjects such as math, Spanish, history, and chemistry.
Algebra
Chemistry AP
Science
AP Statistics
Biology AP
Spanish
English
Special Needs Tutoring Redondo Beach.
Special Needs Tutor Torrance.
Any other K-12 subject not listed above as well as many college courses.
Cities:
Palos Verdes
Manhattan Beach
Playa Vista
Culver City
Torrance
Redondo Beach
Manhattan Beach
Playa Vista.
For more info on a particular tutor or anything else you may email or call any day of the week.

310-720-0174

Joey2276@aol.com

Thank you.

If you are looking for a tutor in Palos Verdes or Rolling Hills more can be seen here: