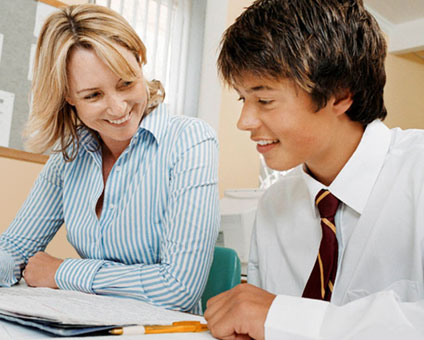 Joseph's Phone Contact: 310-720-0174 ;Email Contact: Joey2276@aol.com
Why choose South Bay Tutors?


Reviews: Check out what people are saying about our service: South Bay Tutors Yelp Reviews
Common Core knowlegde: Lots of changes from a few years ago; we have it covered.
Rates: $45 to $60 per hour for in home tutoring lessons. Calculus AP and Chemistry & Physics AP classes and Spanish tutoring 60; most others 45-50 per hour. For one on one lessons with Joseph please email or call for a quote.
Local knowldge. Each instructor goes to homes around Torrance, Rancho Palos Verdes, and Redondo Beach and is familiar with the curricula of the local school districts and of many of the teachers.
No bulk of lessons requiredJust pay as you go.


Welcome to SB Tutors. We are an elite network of in-home tutors that serve the Torrance, Redondo beach and Palos Verdes areas. We conduct lessons in the Redondo and Torrance areas for algebra and chemistry, as well as for Spanish and other k-12 courses. Joseph and Paulina are excellent at helping those with special needs, ADHD, and those with test anxiety. Joseph is best with middle school and high school/college students while Paulina specialized in helping K-6th grade students. Our network has ACT and SAT trained tutors, and has tutors who can provide help with college application essays.

What makes our network different is the personalities of our tutors. Each has a great deal of empathy and patience, and great explanation skills. Lessons are fun and positive experiences. The approach of the tutors can be described as individualized. Each student is unique and learns in his/her own unique way.

For statistics AP tutoring in Palos Verdes and Redondo beach Joseph is now available. He tutors statistics at the college level. If your student needs to learn about how to use the Ti83/84 calculator for a stats class Joseph can teach this as well.

To learn more about the tutors click on the names to the left to see detailed profiles of each instructor.

My name is Joseph Tillotson. I began giving math lessons as a faculty member at Marymount University in Palos Verdes from 2004 to 2007. Many of my students had special needs. It was great to see their confidence grow once they had better explanations of the concepts they were studying.

I search far and wide to find tutors who are patient, empathic, and fun! A person who has these traits will often help by simply knowing when to teach and when to take a step back and let the student figure things out. I've observed that a student and his/her tutor much be in synch for progress to occur.

For calculus and physics AP tutoring in Torrance or Redondo Beach Matt is an excellent educator. He does all physics, chemistry and calculus and other math courses. He is patient and brings a lot of humor and wit to each lesson.

Alida is our Spanish tutor and language expert. She tutors AP Spanish in Torrance, Palos Verdes, and Redondo Beach. She also does Spanish AP exam prep, college applications, ESL tutoring, and English tutoring. With 2 decades of LAUSD Spanish teaching experience and a great deal of traveling under her belt she knows the Spanish language and culture better than just about anyone. For college applications she is a gifted writer and editor. She knows what colleges are looking for with these essays and can help students to write a great one to send out. She will help those who need help with applications to undergraduate and graduate programs, as well as with applications with essays to most other academic institutions.

We have another web site at PV Tutor with other tutors. Most tutors on this site are in the PV area but there is quite a bit of overlap.

Test Prep: SAT, ACT, TOEFL, SSAT, AP exam prep, Most SAT 2 subjects such as math, Spanish, history, and chemistry.
Algebra
Chemistry AP
Science
AP Statistics
Biology AP
Spanish
English
Special Needs Tutoring Redondo Beach.
Special Needs Tutor Torrance.
Any other K-12 subject not listed above as well as many college courses.
Cities:
Palos Verdes
Manhattan Beach
Playa Vista
Culver City
Torrance
Redondo Beach
Manhattan Beach
Playa Vista.
For more info on a particular tutor or anything else you may email or call any day of the week.

310-720-0174

Joey2276@aol.com

Thank you.

If you are looking for a tutor in Palos Verdes or Rolling Hills more can be seen here: