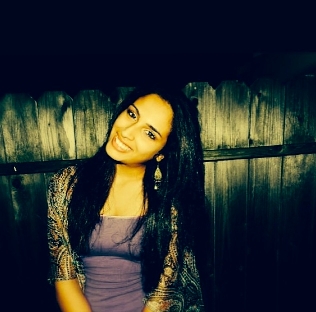 Karishma is a friendly and patient El Segundo resident who will do in home tutoring for Manhattan Beach and the Redondo Beach & Torrance areas. Her specialty is K-7th, for which she can tutor math, English, social studies, general science, and more. She is also great at helping students with study tactics and organization.

As an undergraduate student she has been tutoring for 4 years and loves to teach the habits and traits that allowed her to achieve a 3.6 GPA at Mira Costa High School. A self described perfectionist, she is adept not only at explaining math and English to her young pupils but also at helping them to become better students when they study on their own.

"Hello, my name is Karishma. I'm currently an honors college student and am available to tutor in my home city of El Segundo and in the surrounding cities of Manhattan and Redondo Beach, as well as any other cities within a 15 minute drive of El Segundo. I do in home math and English tutoring in North Torrance and Lawndale as well. I really enjoy tutoring because I love to give my pupils confidence. Quite often students are operating at less than what they are capable of. It gives me joy when a student gets good grades and understands the material he/she is working on."

"What makes me a good tutor? My patience, ability to explain the material, and an ability to adapt my teaching style to each student's unique ways of learning. I believe we all learn differently, and as such should be taught differently. I also pay great attention to detail and would make it a top prioity that your child understands the material he/she is working on."


Subjects:
Basic math
Pre-Algebra
English K-7th
Study Skills
Organization
Time Management
Grammar
Essay Writing
Fractions
Spelling
Cities
EL Segundo
Manhattan Beach
Redondo Beach
North Torrance
Lawndale
Hawthorne


For more info on Karishma or to set up a first lesson call or email during business hours.

Thank you.

310-720-0174

Joey2276@aol.com