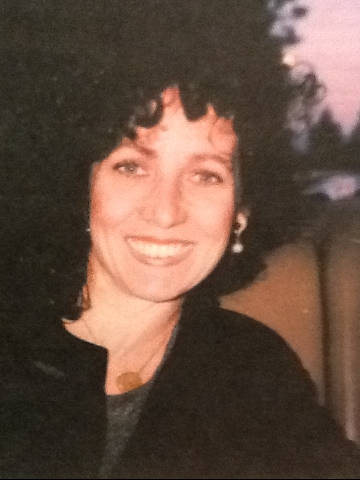 Alida is our language specialist. She is available in the cities of Torrance, Redondo and Manhattan Beach, and Palos Verdes for Spanish, English, and ESL tutoring.

She has 25 years of experience in LAUSD as an ESL teacher to adults and an administrator (now retired). She holds an M.A. in Latin American Studies (UCLA), an M.A. in Educational Administration (CSULA), a Certificate in the Teaching of English as a Second Language (UCLA), and a B.A. in Hispanic Civilization (UCSB). In addition, she has been a freelance tutor, writer, proofreader, editor, and translator for over 10 years.


Alida specializes in tutoring:

Spanish--conversation, grammar, writing, translation English/Spanish & español/inglés, and Spanish for special purposes (travel, business, work)

ESL: Works well with students of any linguistic background to help them with all of their subjects from K-7th and for English, Spanish, and essay writing for 8th grade and beyond.

English--all academic facets, especially writing, research & research papers, reading comprehension, college entrance and scholarship essays, speech writing and practice, and English as a Second Language

Social Studies--reading comprehension, test preparation, research paper Organization.


Spanish: Alida has lived in Mexico City and studied at the Universidad Nacional Autónoma de México in Mexico City. She has spoken the language with near-native fluency for over 30 years and delights in sharing her expertise and love of the language with others. Her 15 years of experience teaching language in the classroom mean that she engages students and they are learning before they even realize it! She can teach individual students at any level, as well as business leaders preparing to branch out in Latin America, or simply those whose travel will bring them to a Spanish-speaking country. One-on-one or small groups are welcome.

ESL: Alida taught English as a second language for 15 years with LAUSD. Regardless of the original language Alida will do a great job of working with your student to help with his/her current homework and test prep. If you have an ESL student who needs to learn other courses but have had trouble finding a tutor who can communicate properly Alida would be a great choice for you.

English: Alida also loves the English language and has seen first-hand what the mastery of writing and organizing one's thoughts on paper can do! Alida can help with any writing assignment, small or large. She can set a student up with good study habits, significantly increase reading comprehension, and teach them the always-useful skill of research. For the college bound, she can guide a student to write an engaging essay to attach to their college or scholarship application, incorporating the best about him or her in a polished finished product. In addition, for the business professional (whether or not his or her first language is English), she can help you organize and write a speech on any given subject, and then practice and refine your presentation skills.

Social Studies: Alida also tutors in test-taking and study skills for social studies subjects, as well as preparing to write and writing research papers.

Alida lives in Redondo Beach and looks forward to helping you with your tutoring needs!


Subjects:
English K-12, AP's.
Spanish 1-4AP.
General help K-8th.


For more info or to set up an initial lesson please call or email anytime from 10am to 6pm.

Thank you.

310-720-0174

Joey2276@aol.com